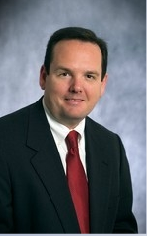 BC Consulting is a Houston based firm of Certified Public Accountants concentrating in income tax and accounting. We bring decades of combined tax experience. Because of this experience, you can expect us to deliver accurate, relevant and timely tax solutions to all your business and personal income tax needs.
Bryan Clark formed BC Consulting in 2002 after working almost a dozen years at Arthur Andersen in Houston. From the outset, our goal has been to provide clients with the same level of expertise expected from a Big Four CPA firm, while offering the individualized care and attention that one would expect from a smaller CPA firm. Once you have worked with us, we trust you will believe that we are achieving that goal!
While many of our clients are headquartered or reside in Houston, we also serve a large number of clients based throughout the country. Because of the diversity of our clients, we have experience in several industries. This experience enables us to properly identify, research and report the specific federal and state income tax issues faced by our clients, regardless of industry. Our industry offerings include: Food Services, Energy/Oil & Gas, Retail and Wholesale Distribution, Real Estate, Investment Companies and Manufacturing.
Bryan is a native Houstonian and married his high school sweetheart, Susan, after they graduated from the University of Houston. He has two daughters in college, one at the University of Texas and the other at the University of Alabama. Bryan and his family attend Calvary Chapel Houston, where he and Susan have served in a variety of roles. He also serves on the Board of Directors of Americans United For Life, the first national pro-life organization in the U.S.
Bryan enjoys spending time with his family, especially in the mountains and rivers of Montana. He is an avid fly fisherman and bow hunter and loves hiking and most outdoor activities. You will often see him carrying his camera gear instead of a fly rod where he captures wildlife photos in Yellowstone National Park.